UCCS uses engineering, administrative, and procedural controls to protect people from dangerous atmospheres, including harmful mists, smoke, vapors, oxygen deficient environments, and other irritants. When these controls cannot provide adequate protection, respiratory protection is necessary.
There are important steps that must be taken when wearing a respirator. EHS is responsible for the Respiratory Protection Program on campus. Please read the program if you are currently wearing a respirator or looking at purchasing one.
If there are any questions or concerns, please contact Cindy Norton at x3212 or cnorton@uccs.edu.
Respiratory Protection
Respirators should be the last resort for respiratory protection. Either eliminating or substituting the hazard should always be the first consideration. This can be utilizing a less hazardous chemical or eliminating the task. Engineering controls can be mechanical ventilation ( ie. hoods) and administrative controls would include reducing the exposure time. 
If none of these options are viable solutions, then the use of respirators can be evaluated. Contact EHS if you have or plan on purchasing a respirator.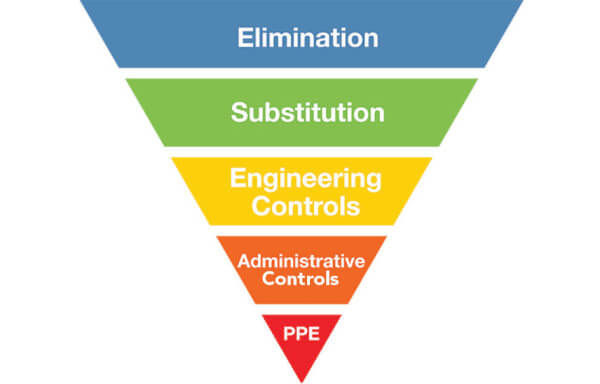 N95 Respirators
N95 or dust masks are very common on campus. However, if required for your job, there are still requirements that must be met.  If you utilize an N95 mask on campus, contact EHS for more information.
Training
Anyone who utilizes a respirator on campus must go through training prior to donning it. This training includes proper usage, maintenance, storage, and cleaning. Contact EHS for more information about training.